IIUM World Debate and Oratory Centre
IIUM World Debate & Oratory Centre (IWON) formerly known as Speech & Interpersonal Communication Enhancement Department (SPICE) started its operation formally in 1996 as a small unit under STADD. Prior to that, debating activities were managed by only two (2) clubs; English Debating Club (EDC) and Kelab Debat dan Pengucapan Awam Bahasa Melayu (KDBM). Since its inception, IIUM gained its reputation as a debate powerhouse both at national and international level. Over the years, by excelling in these areas locally and internationally, IIUM has created a brand name for itself in debate and public speaking with IWON championing the cause of students' development in these areas. As of today, there are five (5) clubs under IWON; EDC, KDBM, Arabic Debating and Public Speaking Club (ADC), Toastmaster Club and Model United Nations (MUN).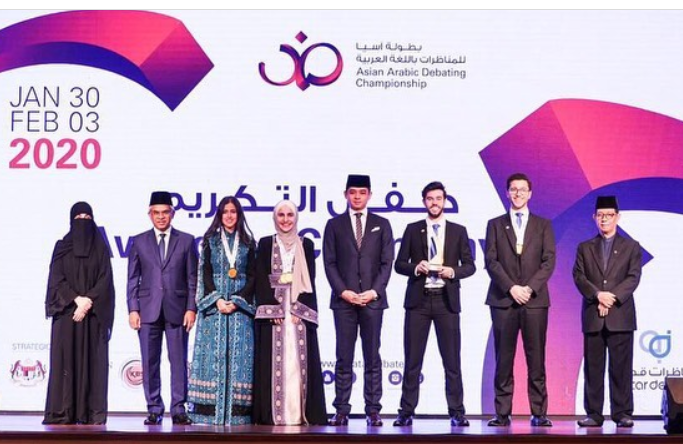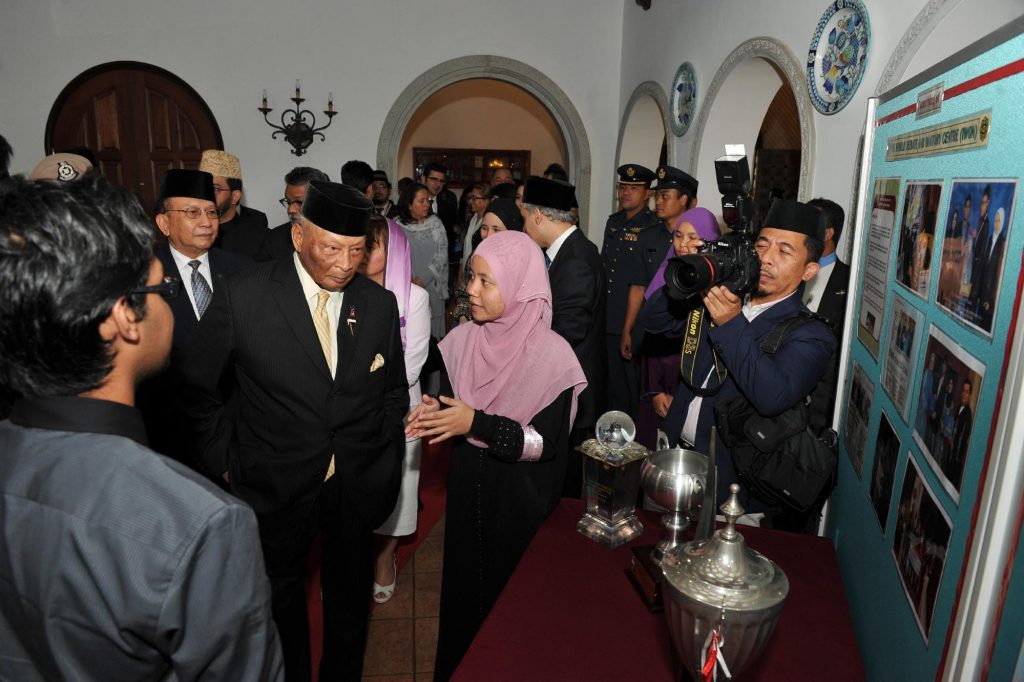 IIUM World Debate and Oratory Centre (IWON) provides variety of services offered to students, stakeholders, and external individuals/agencies/institutions. IWON ensures that IIUM students participate in competitive events in debate, public speaking, Model UN and toastmaster and perform up to international standards. To achieve this, IWON conducts weekly and intensive training for those who enter competitive events as well as organises internal competitions among IIUM students. IWON also conducts training that is open to general IIUM student masses to improve their communication skills.
The Centre is equally involved in improving the standard of debates in Malaysia. In achieving this aim, IWON organizes training for school, colleges and universities and debate tournaments that are open to all level. IWON also expands its wings in promoting public debate on policies involving policy makers, NGOs, academics and youths which is inspired by Oxford Union but with IIUM's own unique brand as an Islamic university, thus making IIUM the first public university in Malaysia to have such program. IIUM has also been instrumental in the establishment of Majlis Debat Universiti Malaysia (MADUM) and has been its longest-serving Secretariat. IWON shares its expertise in all this area with a view to improve the debating standard in Malaysia and the region. Any undergraduate or postgraduate student in IIUM can greatly benefit from the presence of a very vibrant and ambitious oratory community in IIUM that IWON has helped spearhead.
Asian Arabic Debate Championship 2020
IIUM Arabic Debate has made a history for being selected by the Qatar Debate Foundation to become the co-organizer of the inaugural Asian Arabic Debate Championship with the involvement of Ministry of Education Malaysia and Ministry of Youth and Sports as strategic partners. The 5-day competition was held from 30th January 2020 to 3rd February 2020 with participation from 30 universities across the Asian continent, comprising 18 countries including Australia, Azerbaijan, China, India, Indonesia, Iraq, Jordan, Korea, Kuwait, Kyrgyzstan, Lebanon, Malaysia, Oman, Pakistan, Palestine, Qatar, Vietnam and Yemen. The 30 teams competed for eight spots in knock-out rounds and the final two teams (The Gulf University for Science and Technology (GUST) team from Kuwait and the Princess Sumaya University for Technology (PSUT) team from Jordan) battled in the Grand Final where PSUT was crowned as the champion of Asian Arabic Debate Championship 2020.
IIUM team ranked second in the open category after five grueling preliminary rounds and reached the semi-final round of the tournament, making them the only non-native speaker team to achieve that. Abdul Rahman Ellias from Kulliyyah of Islamic Revealed Knowledge and Human Sciences won the 5th overall best speaker while Ahmad Naim bin Norazam from the same Kulliyyah received the 8th overall best speaker. His Royal Highness the Regent of Pahang, Crown Prince of Pahang, Tengku Hassanal Ibrahim Alam Shah ibni Al-Sultan Abdullah Ri'ayatuddin Al-Mustafa Billah Shah graced the ceremony and presented the awards to recipients.
In line with the organizers' slogan of "Enriching Dialogue, Empowering Minds", the competition was held to foster a culture of critical and analytical discussion and debate on current issues to shape the global citizens of today as well as creating the intellectual leaders of tomorrow. The Asian Arabic Debate Championship 2020 project received wide media coverage in Malaysia and gulf states including Sinar Harian,  Gulf  Times, Qatar Tribune, The Peninsula, etc.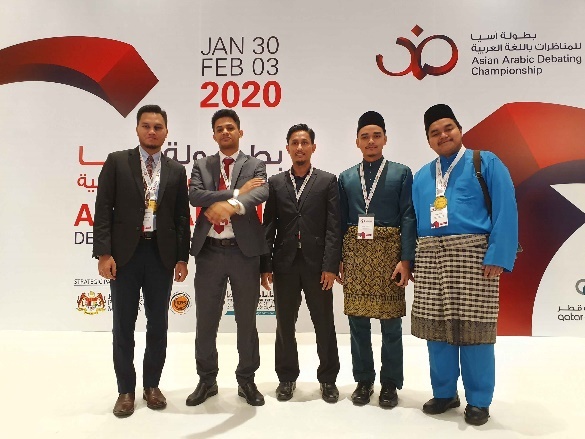 Aims to be a Centre of Excellence in inculcating valuable skills of debating, critical thinking and public speaking and a culture of life-long reading and knowledge seeking.
To become a Centre of Oratory 
Aims at being the leading centre for oratory excellence offering consultancy in the following areas of specialization; 
Talent development 

Training programmes 

Debate and public speaking management 

Speech construction and speech delivery 
To advocate open debate and critical discourse 
Aims to promote the culture of healthy disagreement, freedom of expression and exchange of ideas, through but not limited to public debates, oratory competitions and intellectual discourse
Get to know more about IWON