Counseling and Career Services Centre
Counseling Unit was established on 15th December 1989 with only two (2) counselors, with its primary objective to provide IIUM students with quality counseling services. Then, in year 1995 the Counseling Unit was upgraded to Counseling Services Department (CSD) and later changed to Counseling Services Centre (CSC) on 15th March 2010 as part of the transformation plan to align with the mission and vision of IIUM.    
 In the Board of Governors (BOG) Meeting No. 42 held on 20th October 2015, it was agreed that Alumni & Career Services Division's functions related to career services was transferred to the CSC. Thus, Counseling Services Centre has changed its name to Counseling and Career Services Centre (CCSC) and ever since then, CCSC has become the backbone of IIUM in providing counseling and career related services and organizing beneficial programmes to IIUM community.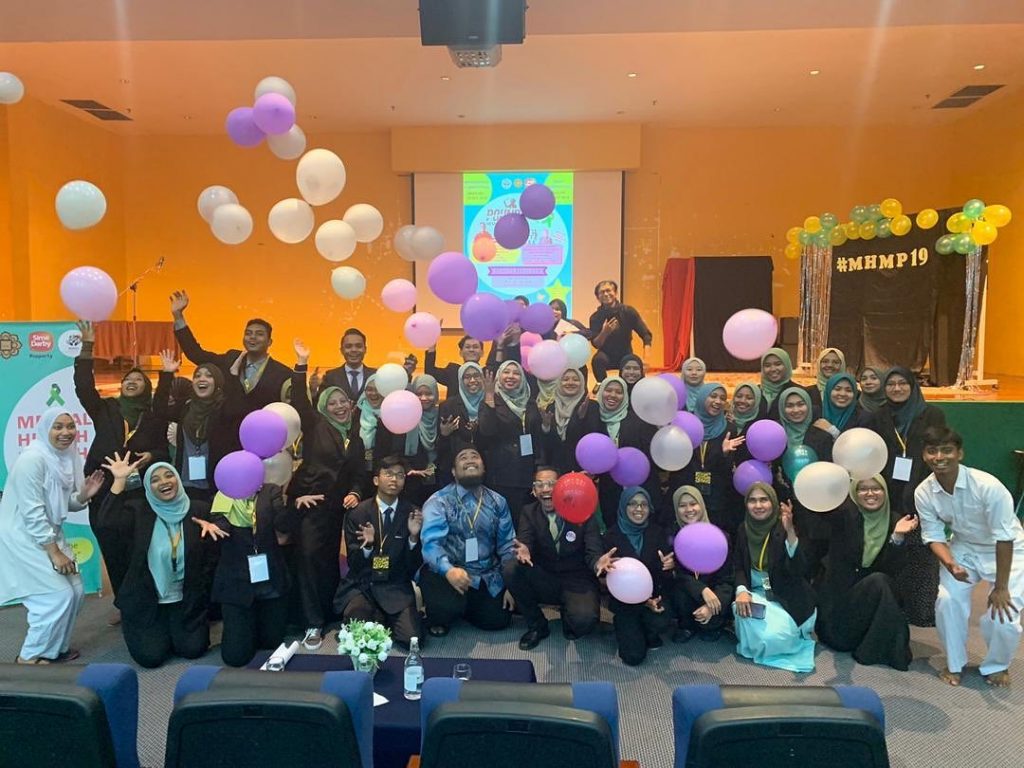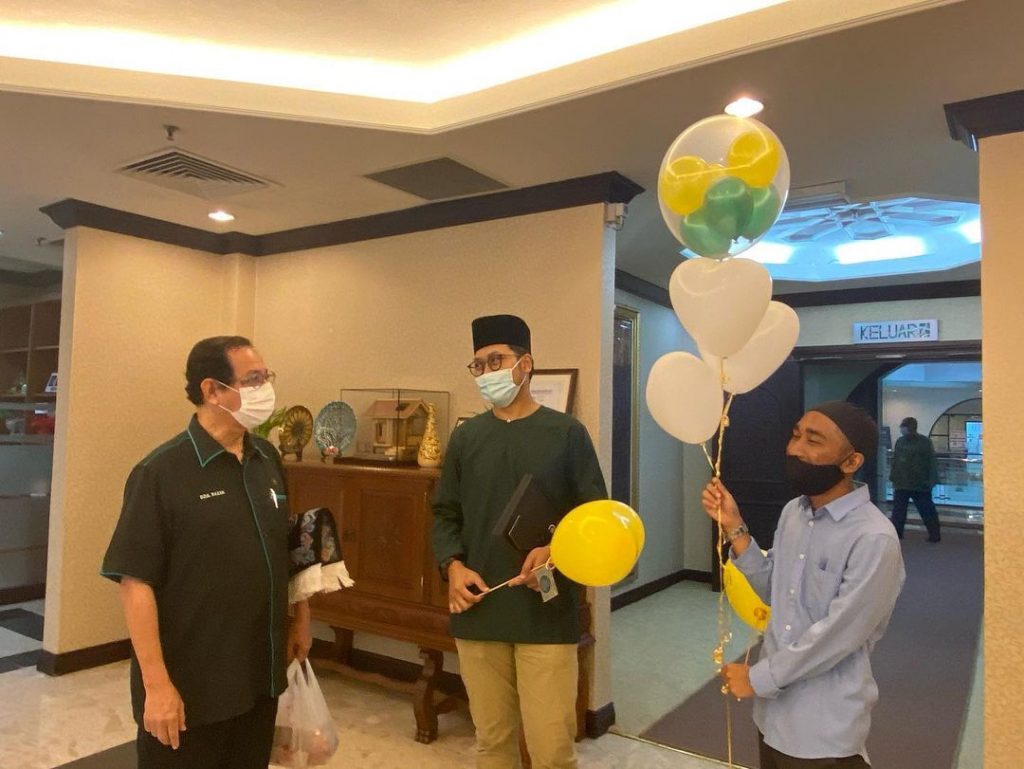 Provide guidance and counselling services to IIUM students though individual and group counselling approaches in the following concerns: Home & Family, Social Psychological Relationship, Academic Achievement, Personal Psychological Relationship, Future Vocational/Education
Initiate and perform counselling related interventions and programmes in order to provide psychological and mental health supports to arrive at students' state of balance and harmonious wellbeing.
Develop and organize career-structured programmes in order to provide a platform for graduates' career inspiration and aspirations through various initiatives including Career awareness & aspiration, Career efficacy, Career decision making and Career readiness.
IIUM GRAND MENTAL HEALTH MONTH PROGRAMME 2020
This programme is organized in conjunction with the mental health month in October from 4th October – 17 November 2020 with the objectives to empower awareness and proper knowledge among IIUM community regarding mental health issues.  The programme  managed to produce 30 series of Talkathon, webinars on staff well-being,  inter-mahallah competitions  a symposium  Psycho-social Disabilities: Addressing Rukhsah and Internalization of Ibadah, video and infographic, and cat video competitions.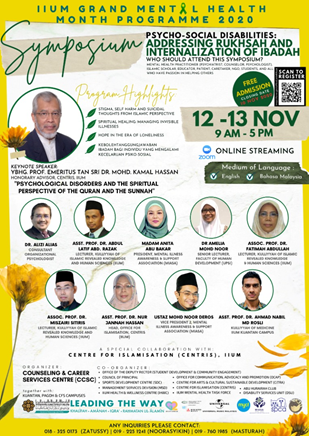 To become the leading Centre that continually strives to enhance psychological well-being and life long career development for the students.
The Counseling and Career Services Centre (CCSC) provides: 
Professional services that are proactive, supportive and tailored to the students' and clients' needs.
Comprehensive services to enhance students' success by providing effective and reliable programmes.
Get to know more about CCSC